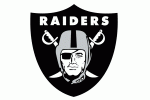 5. Oakland Raiders
Player Name: Khalil Mack
Position, School: LB, Buffalo
There really isn't a quarterback worth drafting here unless the Raiders want to reach on Carr. Instead, Mack is a steal here.
There may be other needs, but Mack has the opportunity to turn into an outstanding NFL player. The Raiders could use a solid tackler and use a dynamic pass-rusher. The addition of Matt Schaub gives the Raiders the chance to draft the best player available, and they certainly need an addition to the pass rush. Mack is a three-down player who can make an impact right off the bat.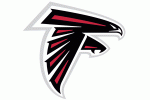 6. Atlanta Falcons
Player Name: Taylor Lewan
Position, School: OT, Michigan
I doubt that the Falcons stay here, but if they do, there biggest need is a franchise caliber tackle to protect Matt Ryan. The pick is between Lewan and Jake Matthews and I'm giving a slight nod to Lewan.
Lewan is a prototypical left tackle who has the strength and long arms needed to hold the edge and protect Ryan's blindside.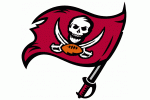 7. Tampa Bay Buccaneers
Player Name: Mike Evans
Position, School: WR, Texas A&M
I was tempted to throw a curveball here and have the Bucs go with a quarterback like Blake Bortles, but the need for another playmaker is too great.
Evans is a big body (6'5″, 225) who the Bucs could use and one that would probably flourish in single coverage against second-tier corners. He uses excellent size and ball skills to be a threat all over the field and will be a great fit for this Tampa Bay offense.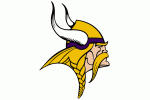 8. Minnesota Vikings
Player Name: Blake Bortles
Position, School: QB, Central Florida
The Vikings likely target a quarterback here and the pick for me is between Bortles and Carr. At the end of the day though I think the Vikings would be thrilled to land Bortles here, a guy that still could ultimately go with the No. 1 overall pick.
Bortles could be the long-term answer for a team that already has decent talent at other positions. He is a very good athlete with excellent pocket instincts and can benefit from his ability to create with his legs as well.