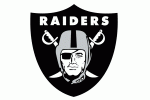 5. Oakland Raiders
Player Name: Mike Evans
Position, School: WR, Texas A&M
The Raiders elect to get new quarterback Matt Schaub a weapon.
Evans is a big body (6'5″, 225) who the Raiders could use and one that would probably flourish in single coverage against second-tier corners. He uses excellent size and ball skills to be a threat all over the field and will be a great fit for this Oakland offense.
The Raiders could elect to go with one of the top offensive tackles left on the board, but they haven't had a playmaker at wide receiver in a long time.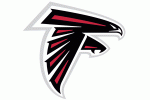 6. Atlanta Falcons
Player Name: Taylor Lewan
Position, School: OT, Michigan
I doubt that the Falcons stay here, but if they do, there biggest need is a franchise caliber tackle to protect Matt Ryan. The pick is between Lewan and Jake Matthews and I'm giving a slight nod to Lewan.
Lewan is a prototypical left tackle who has the strength and long arms needed to hold the edge and protect Ryan's blindside.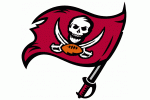 7. Tampa Bay Buccaneers
Player Name: Johnny Manziel
Position, School: QB, Texas A&M
I am too tempted to throw a curveball here and have the Bucs take Manziel.
They could use a dominant defensive tackle like Aaron Donald, but Lovie Smith is reportedly in love with "Johnny Football" and the temptation to get their signal caller of the future will be too great to pass on.
Manziel brings a high upside player at the most important position and plenty of excitement to the franchise. The Bucs are pretty solid on defense and make the splashy pick here.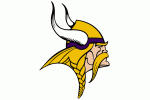 8. Minnesota Vikings
Player Name: Aaron Donald
Position, School: DT, Pittsburgh
The Vikings could pull the trigger on Blake Bortles here, but I don't see it with Donald still on the board.
They also could look at one of the top corners available, but they need a disruptive defensive tackle and Donald certainly fits that bill.
Donald can make an early impact and improve what was an awful defense last season.